About Valley Boys Roofing – Roofing in Omaha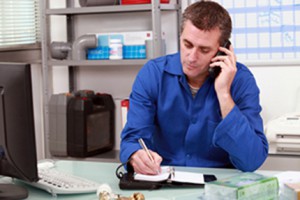 At Valley Boys Roofing, we are the Omaha roofing company that you can always rely on whenever you need quality roofing done. We do everything from small roof repairs to major roof installations. Since 2002, we have been incorporated in the Nebraska area. 
Our services cannot be beat. Ask your neighbors and friends. Chances are, they will tell you that Valley Boys Roofing delivers superior roofing at a price we all can afford. Don't put off having your dream roof all because you can't find a quality roofer. 
Roof repairs are always necessary in order to have a better working roof. If you need repairs done, then of course you'll need to call in experts who can deliver you such great service. Valley Boys Roofing can repair your leaks, flashing, re-tar your roof and so much more. 
There is always a need for a roof inspection. If your roof hasn't been seen in while, then why not get it a checkup? Preventative maintenance saves you more money and time. You won't have to shell out lots of money in repairs when you have a checkup done. 
Only the Omaha roofing company at Valley Boys Roofing can replace your roof they they do. A roof replacement is needed when your roof finally gives up on you. You'll start to notice signs such as missing shingles and detached flashing. 
There is nothing more to say about attic insulation except for you need it in order to control the temperatures inside of your home. Without proper insulation, the warm air that's generated from your furnace will right out the roof. Contact us for attic insulation that's going to save you money on your energy bills. 
From roof shields to evaluations, there isn't anything that Valley Boys Roofing won't do for you. A roof evaluation is important as it's going to alert you as to any repairs that may be required. You can schedule one very easily by calling us.
In order to keep the warm air in your living area and out of your attic you need a attic circulation system. This is the system that makes it bearable to be in your attic for a long period of time. Don't let your bills get out of control. You won't waste any more energy whenever you go with an attic circulation system.
There is lots that Valley Boys Roofing offers when it comes to your roof. Our goals is to bring you complete satisfaction, so give us a call today and see why we are considered the best Omaha roofing company out there.
Services
Roof Repairs
Roof Inspections
Roof Replacements
Attic Insulation
Eco Sharp Roof Shield
EcoSharp Evaluation
EcoSharp Attic Circulation System
Overhead Care Club
Recent Articles
Better Understanding Your Freemont Roofing

When it comes to Freemont roofing, that tends to be a topic that makes homeowners nervous. No one wants to think about the possibility of having problems or needing repairs, so instead the more popular stance is to act like an ostrich with its head in the sand. The thing to keep in mind is...

Read More
4 Benefits Of A Roof Shield

Most of us don't give much thought to the daily strain our roof is put under, especially during the summer. Most homeowners think that a roof is just made to withstand that kind of punishment year after year, but the truth is, your roof will eventually start to show signs of wear from the brutal...

Read More
If you want to know more about our Omaha Roofing Company, please call Valley Boys Roofing at 402-898-7108 or fill out our online request form.