Professional Valley Roofing Contractor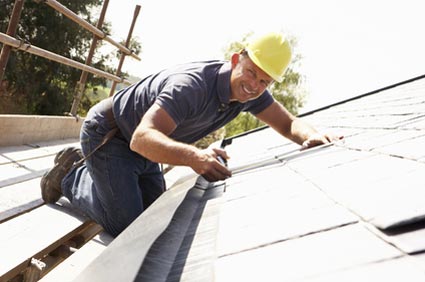 Your Valley roofing contractor can take your bad roof and make it better again through repair and replacement services that you'll only find at Valley Boys Roofing. A roof that's starting to fall apart is one that's going to frustrate you until it's repaired or replaced correctly.  
Valley Roofing Contractor 
Have you thought about your roof much? Do you think that it's going to last without the need of a roofing contractor? Well here's some food for thought-Most shingle roofs only last about 15 years, then start to deteriorate. A deteriorating roof leads to major roofing problems. 
At some point in our lives, we all need the assistance of a roofing contractor. A roofing contractor always brings their A-game especially when you hire the ones from Valley Boys Roofing. Why try to do the work yourself whenever you have us at your disposal?
Valley Boys Roofing offers free estimates. Have one of our roofing contractors come out to your home and check out what's going on with your roof. If we can't fix the problem, then we can always replace it as we do all roof types.  
Valley Roof Repairs 
There is a lot that a Valley roofing contractor can do for your home. If your sick of the smell that's been lingering from your attic, then most likely it's due to mildew that developed from the hole in your roof. Valley Boys Roofing can take care of your hole and a lot more. 
Roof repairs, done by Valley Boys Roofing, will increase your home's value. If you're planning on putting your home up on the selling market, then have us come inspect it first. From the inspection, we'll be able to get a feel for where the repairs are needed. 
Another thing that you'll value in regards to our repair service is the curb appeal that your home will now get. Why have a home that no one bothers to look at? We'll get your home into shape making it the focal point of your block. 
Valley Attic insulation 
Why insulate your attic?  If your home wasn't built with special attention to energy efficiency in mind, then more than likely, if you want to save more money on your energy bills, you're going to need more insulation. 
Most older homes were not as stocked with insulation like they are today. Call your Valley contractor for more details on how you can take advantage of attic insulation. If you're trying to avoid high heating & cooling bills, then this is the way to go.

See What Our Valley Customer Are Saying About Us
Valley Boys Roofing is Rated: 5 / 5
based on these 1 happy customer reviews.
---
"We appreciate your flexibility and patience with our situation."
---
---
Recent Articles
What Is Vermiculite Insulation And Is It Safe?

Vermiculite insulation consists of a natural occurring mineral that expands into a worm-like or accordion shaped pieces when it is heated. It is a light-weight mater that is fire resistant, absorbent, and odorless. Many products are made from this material including attic insulation. You can buy this type of insulation in various forms for...

Read More
Better Understanding Your Freemont Roofing

When it comes to Freemont roofing, that tends to be a topic that makes homeowners nervous. No one wants to think about the possibility of having problems or needing repairs, so instead the more popular stance is to act like an ostrich with its head in the sand. The thing to keep in mind is...

Read More
If you are looking for a Valley Roofing Contractor, please call Valley Boys Roofing at 402-898-7108 or fill out our online request form.