Be a Part of the Valley Boys Roof Club in Omaha, NE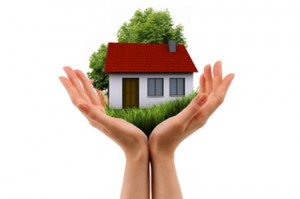 You'll want to become a become a member of the Omaha Valley Boys Roof club in order to take advantage of the services from Valley Boys Roofing. If you are interested in becoming a part of this exclusive club, then call us. Your membership is waiting for you. Your roof needs to be in tip-top shape in order to be at the top of its game.
Your roof can easily turn you into a victim. Don't let this happen to you. In order to pro vent it, call Valley Boys Roofing to become a part of the Valley Boys Roof Club. You'll save yourself money and many headaches.
We'll even provide your attic with an assessment. From the assessment, we can take action from there. Our aim is to protect your home and make it as comfortable as possible. An attic assessment also checks for how well your insulation is holding up.
If you are seeking priority service, then go with the Valley Boys Roof Club. As a member, you'll receive front of the line service. You'll also receive special rates on our service that no one other than members can get. Your roof will always do its job safely when you become a member of our club.
Along with the membership, you'll get a roof that stays in shape. We won't let your roof fall apart on you. If you become a member of the Omaha Valley Boys Roof Club today, you'll start saving instantly. Do it before it's too late.
Many times, overhead care is neglected by homeowners. They don't care until things get out of control. When they let things get out of control, they end up paying to much to have them repaired. We will stop your gutters from getting clogged as well.
Debris that gets in between the seals of your skylights can cause problems with your roof as well. A poorly sealed skylight will end up costing you in energy. Energy that's lost goes right out the door. We won't let this happen any longer.
The Valley Boys Roof Club is one club that you're going to benefit from. Since 2002, we have been helping customers sign up in Nebraska. You two can be a major part of our club. Contact us for prices and more details.
Your appointment will always be guaranteed as a member of the club. You will never be let down. Come to Valley Boys Roofing and you'll see what a great service that this actually is. You will always be a top priority whenever you come to us. Be a part of the Valley Boys Roof Club today.
If you are looking for more information on our Valley Boys Roof Club or any of our other services, please call Valley Boys Roofing at 402-898-7108 or fill out our online request form.