In Need of Roof Inspections in Omaha, NE?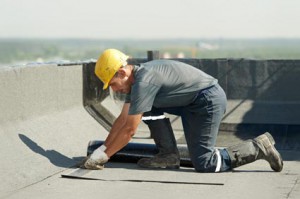 There are many advantages to an Omaha roof inspection. You can schedule one today by calling Valley Boys Roofing. We are the leaders in roofing. Make an appointment today and you two will be able to benefit from our roof inspections.
A roof inspection will help increase the resell value of your home. Think about what your roof looks like at this point in time, and then think of what it's going to look like afterwords. If your shingles are sagging and your flashing is coming off, then you're going to need a roof repair. You'll find that we're the inspectors that  matter when it comes to the condition of your roof.
Benefits of  Omaha roof inspections:
An infrared roof inspection will help you to find moisture a lot faster
A roof inspection is very thorough
An infrared roof inspection is non-invasive
inspections can alert homeowners to problems before they become bigger problems
Inspections are cost-effective
Your roof is supposed to provide you with a safe covering that keeps the weather from dragging in. If your home has been drafty lately, then maybe it's because of the hole in your roof or missing shingles. In order to find out more, make an appointment for our roof inspection.
Routine maintenance on your roof means more money in your pocket to do other things with. If you have been putting off taking a vacation just because you fear a pricy roof replacement, then have our techs come take a look at it.
Why worry when you don't even know what's going on with your roof yet? If you have been stressed over your roof just because it's old, then hire Valley Boys Roofing for a roof inspection. We'll bring you peace of mind and that's a promise.
Our goal is to keep your roof safe and free of damages. Call us anytime and especially after a storm. Storms that bring in heavy winds and rain can leave lots of damage behind. You can always trust that we'll be there whenever you need us.
There are lots of ways in which you can have a dream roof. A dream roof is one that's problem-free. If you want a problem-free roof, then you're going to need to call in the roofers who can get your dream roof where it needs to be and that's Valley Boys Roofing.
Don't wait long to schedule your Omaha roof inspection. Contact us immediately and we'll be there to provide your roof with what it needs. What have you got to lose? If your roof is damaged, then we can fix it right there on the spot.
If you would like to learn more about the Roof Inspections services Valley Boys Roofing offers in Omaha, please call us at 402-898-7108 or fill out our online request form.