Looking For Roof Replacements in Omaha, NE?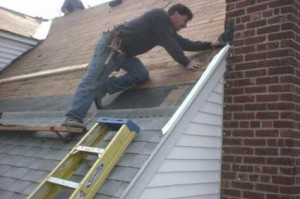 There will come a time when your roof no longer needs you. If yours is starting to fall apart, then you're obviously going to be in need of Omaha roof replacements. Picking out your new roof will be lots of fun whenever you go with Valley Boys Roofing.
Having your roof replaced means a newer you. If you have been down lately, then chances are it's because of the condition of your exterior. You don't need to be embarrassed any longer. Call us for a free estimate on what it's going to cost to bring happiness back into your life. 
The great thing about a roof replacement is that you don't have to have the same roof type installed that you currently have. In fact, you can start all over. We help families start all over every day. You can always call us for further details on the type of roof that you're looking for. 
When the roofers come out to inspect your roof, they will be able to tell is it is going to need replaced or if it's going to be needing repairs. A roof will show signs that it's going bad. If you won an older home, please schedule a roof inspection today.
Signs that you're going to need an Omaha roof replacement:
Clawing shingles – An aging roof means that the shingles are aged as well. You're going to have to replace those shingles and the whole roof structure if you want a well-constructed dwelling. 
Broken shingles – A roof's system depends on strong shingles. Shingles help to create a barrier between water and the under layer of roof. Broken shingles result from aging and weather. 
Damaged flashing – Any flashing that's based around your skylights, valleys, eaves or rakes are subjected to separation. If any of these roofing materials are separated, then you're going to be in need of a new roof.  
Bare spots on the roof – A poorly placed downspout is the cause of waterfall effects which will result in bare spots. Water can decay a roof very easily. Over time, this will cause the roof to start decaying. 
Have your roof replaced before winter of this year. Winter time is one of the worst times for a roof. Snow and ice build-up can linger around for a while on your roof especially in the Nebraska area. This build-up can have major consequences. 
Don't continue to deal with the roof that you have. Get it replaced with a more efficient one. Did we mention that your energy bills will be a lot lower with a roof replacement? That should,entice you to get up off the couch and call. 
Schedule your Omaha roof replacement today with the guys from Valley Boys Roofing. You'll be very well taken care of. We spend as much time with you as you need to understand the condition of your home's roofing system and if necessary, what actions are necessary to correct any problems.
If you would like to learn more about the Roofing Replacement services Valley Boys Roofing offers in Omaha, please call us at 402-898-7108 or fill out our online request form.