Professional Roofing Contractor in Bellevue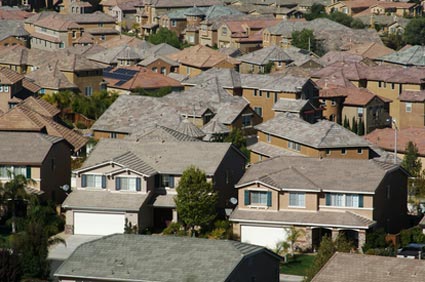 If you are in dire need of a Bellevue roofing contractor, then you're going to have to seek out the services of Valley Boys Roofing. The life of your roof all depends on how well you take care of it. Putting a little money into it now will save you thousands of dollars down the road.  Go with us the next time you're needing repairs done to your roof. 
Bellevue Roofing Contractor 
Knowing what's wrong with your roof will make you feel a lot better about the conditions of it. If it weren't for roofers, you wouldn't have a clue as to how your roof looks unless you choose to climb up on it yourself.
Climbing your own roof just exposes yourself to potential dangers that you don't need. Many roofers will recommend that if you want to find out more about your roof, you can always access it from the safety of the ground. 
The best and easiest way to do this is to look  through a magnifying device such as a pair of binoculars. If you don't have binoculars, you can purchase them very cheaply at the store. They are a lot less than medical bills.  
Bellevue Roof Repairs 
At one time or another, your roof is going to need roof repairs. If you choose to stay in your home long-term, then a roof repair will be necessary in order to bring it back to working order once again. You can't go wrong with roof repairs from Valley Boys Roofing. 
There is lots of damages that your Bellevue roofing contractor can fix. Leaks are one of them. A leak starts out very small, then if it is left unattended to, will become larger. A large hole in a roof will damage the underlayer and the shingles which will leave you with major repairs. 
Rain and snow can be to blame for roof damages. It's because of them that 75% of roofs become damaged each year. Once moisture settles into the roof, it can cause mildew problems along with structural issues.  
Bellevue Attic insulation 
The reason why your attic is so hot is that you don't have an EcoSharp Attic Circulation System installed in it as of yet. You can have one faster when you call Valley Boys Roofing. We've been venting attics since 2002. 
Let your Bellevue roofing contractor take care of all your roofing needs. There is a reason why you're receiving higher energy bills in the mail lately. You need to start paying more attention to your attic as it affects your roof and energy.
See What Our Bellevue Customers Are Saying About Us
Valley Boys Roofing is Rated: 5 / 5
based on these 2 happy customer reviews.
---
"Great work and a very friendly crew."
---
---
"I have been very satisfied with all the service I have received from Valley Boys. Every employee I have worked with is prompt, courteous, and professional. My advisor (Tyler McGlade) did an outstanding job."
---
---
Recent Articles
What Is Vermiculite Insulation And Is It Safe?

Vermiculite insulation consists of a natural occurring mineral that expands into a worm-like or accordion shaped pieces when it is heated. It is a light-weight mater that is fire resistant, absorbent, and odorless. Many products are made from this material including attic insulation. You can buy this type of insulation in various forms for...

Read More
4 Benefits Of A Roof Shield

Most of us don't give much thought to the daily strain our roof is put under, especially during the summer. Most homeowners think that a roof is just made to withstand that kind of punishment year after year, but the truth is, your roof will eventually start to show signs of wear from the brutal...

Read More
If you are looking for a Bellevue Roofing Contractor, please call Valley Boys Roofing at 402-898-7108 or fill out our online request form.