Professional Roofing Contractor in Blair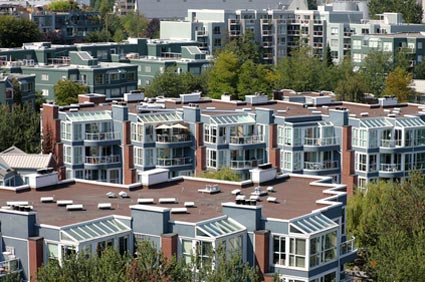 At Valley Boys Roofing, you'll get a Blair roofing contractor that can provide you with top-rated roofing services. If you are in need of a roof inspection, then all you need to do is give us a call and we'll be there. Your roof's problems can all be resolved with one phone call. 
Blair Roofing Contractor 
Why would you chose to go up on your roof and risk falling when you have roofers at your disposal? If you plan on leading a healthy and productive lifestyle, then we suggest staying off your roof and calling Valley Boys Roofing. 
Our Roofing Advisors come out and thoroughly inspect your roofing system both inside and out. They are trained to seek out anything that is, or could be, a potential problem during the life of your roofing system. We are thorough because we understand that people want to get the highest value possible for their dollar and to feel safe and comfortable with the roof that is protecting them and their family.   
Our roofing contractors spend as much time with you as you need to understand the condition of your home's roofing system and if necessary, what actions are necessary to correct any problems you might be having. Our Roofing Advisors are well versed in all products so we can recommend the proper system, with the desired appearance, based on your budget.   
Blair Roof Repairs 
At some time or another, we've all wondered when that day will come when we need a new roof. But do you really need a new roof? All too often, a roofer will tell you "yes" without hesitation. But how can you be sure? After all, a simple repair may keep you and your home's contents dry for years to come. 
The only way to find out for sure is to take this quiz. Then let the experts on the Roof Response Team grade your home's roof and help you decide what is best for you and your family. Your Blair roofing contractor can be found at Valley Boys Roofing. 
Should a repair be the solution for you at this time, here is what you can expect during our visit. Because your time is valuable, we'll be sending out a fully trained roofing technician to your home with our warehouse on wheels full of tools and supplies. Because he is coming with our warehouse on wheels, the repair can be done right then and there.  
Blair Attic insulation 
What's going on with your attic? Do you know why it's so hot up there? An attic's temperature can reach well over 150 degrees. That's enough to fry an egg almost. That hot air is doing nothing more than sitting there circulating making matters worse. 
Without proper insulation, the warm air generated by your furnace easily pushes through your ceiling and into your attic. And in the summer, the hot air can easily leak into the living spaces in your home. Both situations leave either your furnace or air conditioner working much, much harder than it should. It also leaves you with incredibly inflated energy bills! They could be inflated by as much as 34 percent every year! That excess energy being wasted is clearly not good for Mother Nature, as well. Only your Blair roofing contractor should be making the proper adjustments to your attic such as adding better insulation to it.
See What Our Blair Customer Are Saying About Us
Valley Boys Roofing is Rated: 5 / 5
based on these 1 happy customer reviews.
---
"Was pleased with the way the supervisory person (Buck especially) made sure the workers stayed with the project until it was satisfactory when a slight problem came up with part of the installation. In addition, Sergio is to be commended for his knowledge of roofing and professional approach."
---
---
Recent Articles
4 Benefits Of A Roof Shield

Most of us don't give much thought to the daily strain our roof is put under, especially during the summer. Most homeowners think that a roof is just made to withstand that kind of punishment year after year, but the truth is, your roof will eventually start to show signs of wear from the brutal...

Read More
Why So Many People Prefer Metal Roofing

At one time, metal roofing was mainly only used for utilitarian structures on residential property, such as sheds or barns. However, more and more Omaha residents are beginning to realize the benefits that come with using metal even for their home. Of course, it also helps that metal roofing as come such a long way...

Read More
If you are looking for a Blair Roofing Contractor, please call Valley Boys Roofing at 402-898-7108 or fill out our online request form.