Professional Ralston Roofing Contractor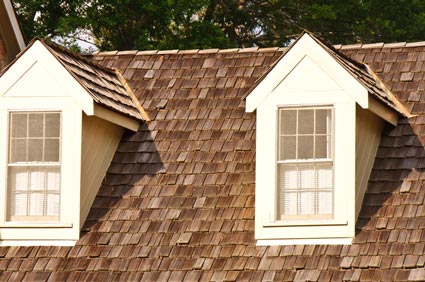 Sometimes it's very difficult to find a reputable and honest Ralston roofing contractor. You no longer need to search far and wide in order to locate one any longer. Valley Boys Roofing wants to become your choice roofing company. We do roof replacement like no others do. Contact us for a free estimate today and learn the different styles of roofs.   
Ralston Roofing Contractor 
The roof is one allotment of the home that needs focused on. If you haven't had time to check your roof lately, then stop making excuses and start caring for your roof the way that it deserves to be. Valley Boys Roofing would love to be your choice roofing contractor.
Your roof gets hit with a lot of stuff. Rain, hail, sleet and snow smack the roof as it takes a yearly beating only to come out of it with minor bruises. You'd be surprised to know that many of these "little" bruises end up being long-term problems.  
You need a roofing contractor to do roof construction. You obviously would not be able to handle the construction yourself as it take a lot of qualified men to get the job done. After all is said and done, you need to end up with a strong roof that's ready to take on the Ralston weather changes.  
Ralston Roof Repairs 
Roof repairs and inspections are necessary. If you're thinking about putting it off another year, then make sure that you have enough money to replace your roof. A good roof replacement will set you back anywhere from $10,000 – $20,000. 
Before any repairs can be done to your home, you're going to need a Ralston roofing contractor to perform a roof inspection. An inspection helps to locate problems with the roof and allows you to have a printout of the damages.  
For those who have older homes, you should be getting a roof inspection done at least twice a year. You don't want to end up paying for repairs that you wouldn't have needed before a roof inspection. A roof inspection will change the way you think about roofing.   
Ralston Attic insulation 
Attic insulation will keep the temps more controlled in your home. If you've been wondering why the warm air isn't staying inside your living quarters lately, then you might as well point the finger at your insulation. 
Contact you choice Ralston roofing contractor and make an appointment for them to come out and replace your insulation. You'll notice a huge difference almost immediately. You can go with Valley Boys Roofing if you're  seeking roofers with experience.
See What Our Ralston Customers Are Saying About Us
Valley Boys Roofing is Rated: 5 / 5
based on these 1 happy customer reviews.
---
"Excellent quote meeting. The demolition phase was well managed and the crew kept up with the clean up throughout the process. The issues that arose from some plywood rotting was immediately addressed and fixed by the crew."
---
---
Recent Articles
Avoid Roof Problems in Omaha through Roof Inspections

The roof of your Omaha home or business is the first line of defense against inclement weather.  Your Omaha roof provides your family with the comfort and security that they expect and deserve while within your home.  Likewise, your roof protects the substantial investments of time and money you have placed in your Omaha business....

Read More
If you are looking for a Ralston Roofing Contractor, please call Valley Boys Roofing at 402-898-7108 or fill out our online request form.