Professional Roofing Contractor in Nebraska Council Bluffs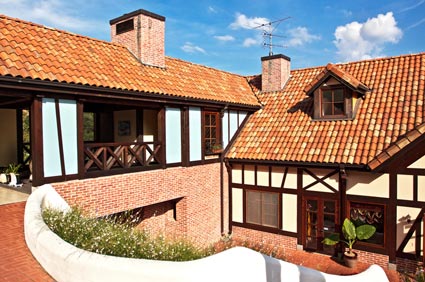 Most of the time a Nebraska Council Bluffs roofing contractor will be there whenever you need them. It's tough to find ones that are committed to being there when needed, but you'll always get the availability you want, from a roofing contractor, when you go with Valley Boys Roofing. It doesn't matter what you need done, we can do it and do it right. 
Nebraska Council Bluffs Roofing Contractor 
Normally hail is something that can be missed as it's isolated and does not happen that often, but bad weather can strike at any given moment and leave behind nothing but a huge mess. You'll need to prep your roof by hiring a roofing contractor for a roof inspection.
If you have never heard of a roof inspection until now, it's like going to the doctor for a checkup. You'll get to know everything about your roof as the guys from Valley Boys Roofing will school you on any damages that may be occurring on your roof and the latest technologies that are out there to protect your roof.
One of the newest technologies out there for roof protection today is the EcoSharp roof shield. It's practically invisible to the naked eye and will protect your roof from harm. Your roof doesn't have to be exposed to weather and other hindrances all of the time. Call us for more details regarding the EcoSharp roof shield.   
Nebraska Council Bluffs Roof Repairs 
Winter time in the Nebraska Council Bluffs can be very brutal. In fact, lots of roof damages result from these winters. Valley Boys Roofing will be there to care for your roof and repair anything that has been damaged.
Ask your Nebraska Council Bluffs roofing contractor about roof repairs. Snow leaves behind ice and lots of water. If your gutters become clogged, the ice and snow will have nowhere to go when it starts to melt. This will leave damaged shingles behind that will be needing replaced. 
Take care of your roof before Old Man Winter hits this year with preventative maintenance. Roof repairs can be costly if your roof isn't great. If you want to avoid paying for these repairs, then take all the necessary measures by hiring a roofing contractor for an inspection.  
Nebraska Council Bluffs Attic Insulation 
You'll find that Valley Boys Roofing are the attic insulation specialists. If you're building a new home or just want the insulation replaced in the home that you already have, then give us a call. You will be amazed at our vast amount of knowledge we have when it comes to your attic.  
There are several things that can be gained from adding attic insulation to your home. One of them is peace of mind. If you have been paying higher energy bills lately, then it's going to stop with proper insulation. Why not give your local Nebraska Council Bluffs  contractor a call today?
See What Our Nebraska Council Bluffs Customer Are Saying About Us
Valley Boys Roofing is Rated: 5 / 5
based on these 1 happy customer reviews.
---
"Thank you! Such nice courteous workers and great clean up. We were very impressed."
---
---
Recent Articles
Expert Omaha Roofing Contractors Guide to Roof Replacement

When the roof of your Omaha property is damaged, substantial problems can develop. Your roofing system is the first line of defense your home has against adverse weather conditions. One of the primary purposes of your roof is to protect the rest of your property from water damage. As such, roof damage can lead to...

Read More
Disaster Roof Repairs -Prepping For Emergencies

Disasters never happen as a planned event. Here in Omaha, the sheer weight of snowfall can cave in a roof. This type of calamity is never planned for, but as a homeowner you can be somewhat prepared for roof disasters. Every homeowner should have an emergency preparedness plan. Where would you go if the roof...

Read More
If you are looking for a Nebraska Council Bluffs Roofing Contractor, please call Valley Boys Roofing at 402-898-7108 or fill out our online request form.