Do You Want Flat Roofing Services Done in Omaha, NE?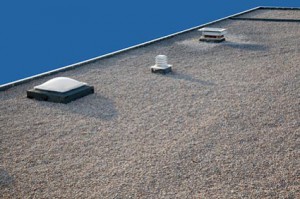 If you're searching for a completely unique type of roof type, then go with Omaha flat roofing. Valley Boys Roofing can  replace and repair your flat roof with a membrane that's going to stick. Whatever type of roofing service you need us for, we're always there to assist. Make the call today as it is going to be one of the wisest decisions you've ever made.   
A very inexpensive type of roofing membrane is gravel. There are several types of flat roofs that will serve you well, but gravel is one of the more popular types.  Having gravel as a base makes it a lot easier to check for problems such as leaks. If you need help looking for bad leaks, then contact Valley Boys Roofing.   
Repairs are always best when they are done by experts. It's hard to find a roofer that's completely committed to getting quality work done on time. You can always trust  the services from Valley Boys Roofing. We're problem solvers dedicated to bringing you superior service. 
Let the professionals come out to take a look at your Omaha flat roofing. Only a true professional's eye can catch damages. If you want to prevent future repairs and pricy labor charges, then contact Valley Boys Roofing.   
Sloped roofs are much more dangerous than flat roofs. Think about how you would approach a sloped roof as opposed to a flat one. Chances are that you'd pick climbing up on a flat roof as there are not pitches. This makes it safe to do minor repairs and routine maintenance.   
Flat roofs have also been know for entertainment values. If you appreciate the outdoors and love hosting parties, then a flat roof is in your future. Flat roofs can hold an abundance of weight and are great for throwing parties due to the space. 
Flat roofs are more prone to warmer climates, but now due to their redeeming qualities, they are  everywhere. A flat roof is what you need for something special when it comes to roofing. Why be like everyone else?  Maybe it's time to start thinking on your own. 
The two parts to a flat roof are the the top coat and the under layer. A flat roof's seal is very critical to a its existence. If not properly sealed, the roof can be very unsafe. Don't let yours get to this point. Call Valley Boys Roofing to take care of your repairs.  
A flat roof is very simple to maintain. There are lots of roofs that require very little maintenance, but a flat roof is the best option out there, so contact the the roofing company with over 10 plus years of experience. You'll be pleased with your decision.
All you have to do is contact Valley Boys Roofing in order to get Omaha flat roofing done at your convenience.