Exquisite Roof Types in Omaha, NE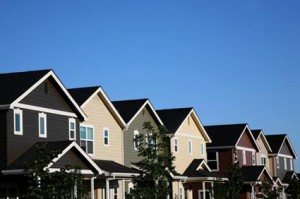 If you're seeking Omaha roof types, then you should trust the handy services of Valley Boys Roofing. For several years, we have been the local's choice for roof types in the area. You don't have to fear losing your roof. Have it replaced by the professionals and you'll see what a brand new roof can do for your home. 
There are many quality roof types on the market today. You can go with a traditional or something completely unique. Your need a roof that's going to be functional and aesthetically pleasing to the eye. Which one is right for you? Call to speak with one of our representatives for more assistance. 
There are several roof types that are the most common. The metal roofs are up and coming for homeowners looking for something a bit different. Metal roofs are a great Omaha roof type in the fact that they "Green". Many metal roofs are made of recyclable materials. 
Another roofing material that is very affordable and durable are roof shingles. Asphalt roofing shingles have a conventional way of defining your home. They do come in a variety of textures and styles for your convenience. 
Now tile roofs are not that common, but are making their way into the roofing scene very quickly. A well maintained tile roof is said to last anywhere from 50-100 years. In order to take advantage of a long-lasting roof type, contact Valley Boys Roofing. 
There is a common misconception that tile roofs all have that "Spanish" style to them. This is far from the truth as tile roofs come in a variety of shapes and sizes.  Besides the "Spanish" style, the "Mediterranean" is another types of tile roof that's very becoming. 
As far as flat roofs go, there are four basic types: the built-up (BUR), the modified bitumen, and the rubber membrane. The most traditional is the BUR. This type of flat roof is made up of gravel which is flame retardant. Of the four flat roofing varieties, it's by far the least expensive. 
There are many great qualities to roof types. It's the one that you pick that's going to define your personality. You home can mimic all of the other ones in your neighborhood or it can stand out from the crowd of rooftops. 
Call Valley Boys Roofing for an estimate today. It doesn't matter what type of roof you're looking for, we'll install it for you. Your family will be much more happier with a new roof on their home. We don't just do roofing, we provide safety and closure to our customers. If you want to put an end to leaks and damaged flashing, then try our Omaha roof types and see. 
Roof Singles
As far as roofing goes go, you may want to look into getting roof shingles. Roof shingles are one of the least inexpensive types of roofing material. They come in a variety of textures and styles which makes the valuable for all types of roofing. Roof shingles also hold up well against bad weather.
Metal Roofing
Metal roofing is quickly becoming the new roof type. Many homeowners have gone with this type of roof as it's durable and long-lasting.  to go with for homeowners. A metal roof is an investment worth making. Call Valley Boys Roofing for more details on how you can get a quality metal roof installation.
Tile Roofs
Tile roofs are very good because they are able to last long periods of time and take on all kinds off weather including heat. Heat is responsible for causing roof shingles to become brittle. After a periods of time, these shingles will start to break off.  Call about our Omaha roof types today. 
Flat Roofing
A flat roof is one where there is no pitch whatsoever. There are four different types of flat roofs as each of them has their own unique characteristics. The built-up roof holds up well as they are constructed of  gravel. They are also know to be flame-retardant. Modified bitumen is another type of roofing material that's lighter in color and helps to deflect heat. 
Whenever you're ready for Omaha roof types, then come to Valley Boys Roofing. We can make your roof just the way you want it. We are the best in the area and you'll quickly find this out when you call us. You'll NEVER get bad customer service and quality roofers when you go with Valley Boys Roofing.
If you would like to learn more about the Roofing Type services Valley Boys Roofing offers in Omaha, please call us at 402-898-7108 or fill out our online request form.