Professional Gretna Roofing Contractor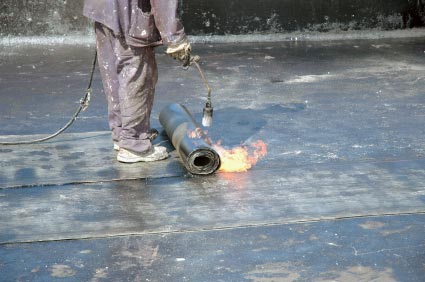 If you've lived in Gretna long enough, then you'd know just how special this little town is. With a population of only 4,441, it's no wonder why there is only a few Gretna roofing contractors in the area. Valley Boys Roofing is one of the few, in the area, that are able to do repairs if necessary. Call to schedule an appointment if you're facing a roof with missing shingles. 
Gretna Roofing Contractor 
Life can be stressful enough without the hassle of trying to find a roofing contractor. You know you've seen them before a top of your neighbor's home, but when you need them they are nowhere to be found. 
You'll notice that Valley Boys Roofing is always around. We do roofing and we want the area to know this. Our roofers don't hide from roofing jobs, they embrace them by taking on even the toughest of challenges.
If you hire us on as your roofing contractor if choice, you'll receive good customer service. It's good customer service that keeps bringing back customers. We're the roofing contractor that actually cares about the condition of your roof and won't give up until it's repaired correctly.      
Gretna Roof Repairs 
If there is one reason why you should hire a Gretna roofing contractor to do repairs on your home, it's because of the quality of work that you'll receive. You won't just get mediocre work done that you're okay with. You'll get work done that you'll rave about to all your friends. 
Water stains on your roof only mean one thing-leakage. A leak will start to develop even further making its way into your home. This will eventually end up damaging your personal items. If your attic is also used as a storage area, then give Valley Boys Roofing a call.  
You need to have the leak looked at immediately. There is no use prolonging the task as it's only going to get worse. Mold and rotting frames are not as fixable as you'd like to think. Let our team of roofers repair that leak today and prevent any further damages.   
Gretna Attic insulation 
An attic inspection may be in order to check for insulation problems. Valley Boys Roofing can provide you with a service like this as we're not just roofers. We're a full service roofing company with a focus on attic insulation and roofing among other services. 
One of the most important materials in your home is insulation. Insulation is responsible for keeping the temperatures controlled and lowering energy costs. An insulated home that's insulated with either fiberglass, rock wool or slag insulation will give your home the consort that it needs. Contact your Gretna contractor for more information.
See What Our Gretna Customer Are Saying About Us
Valley Boys Roofing is Rated: 5 / 5
based on these 1 happy customer reviews.
---
---
Recent Articles
Tips for Attic Insulation

When it comes to the attic; most homeowners ignore the fact that it even exists. An attic does in fact serve many purposes and needs to be taken care of in order to take care of you and the rest of the home. This is why it's important to have the best whenever it...

Read More
If you are looking for a Gretna Roofing Contractor, please call Valley Boys Roofing at 402-898-7108 or fill out our online request form.