Do You Want Roof Shingles On Your Omaha Home?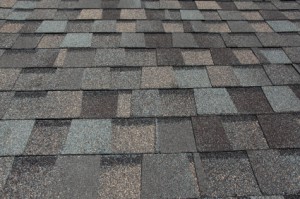 Strong Omaha roof shingles are important to have on your rooftop. A strong roof shingle will provide you with years of comfort whereas a weak roof shingle will leave you with lots of repairs and added expenses. Your roof shingles are right down the road as Valley Boys Roofing has been servicing the area since 2002. 
If you own an older home, then your roof is obviously older to. You'll need to check for the warning signs to see if your roof needs replaced or repaired. These warning signs are usually indicated in your shingles. 
Waring signs that you're going to have to replace your Omaha roof shingles:
Missing shingles – one missing shingle leads to many missing shingles. If your roof looks as though it's balding, then let the roofing experts lead the way to asphalt shingles that are stronger and a lot more durable. 
Curling shingles – Excessive heat will cause your shingles to curl. This will eventually lead them to needing replaced. New shingles will last longer and are more durable. 
Buckling shingles – If you want to stop your shingles from becoming buckled, then call Valley Boys Roofing. Heat and other inclement weather can damage your shingles. Don't become a victim to your roof. Take it back with new shingles today.  
Bare spots in shingles – A poorly constructed downspout will cause a waterfall effect which will affect your roof. This will cause the shingles to become moist and brittle. In order to avoid that, call in your roofing experts. 
Although asphalt singes are one of the more popular types of shingles for your roof, there are lots of other options. Slate is a great roof shingle because it's very strong. It has a lifespan of up to 50 years and can still be found on lots of older homes especially farmhouses where they were common to. 
Wood shingles are very expensive, but don't let that stop you from purchasing them as they are more pleasing to the eye than other types of shingles. There is a natural beauty that wood shingles have that others do not. They are known to last for 30 years as some have even made it to 50. 
Tile and metal roofs are other options of roof shingles. These are also good types of roofs because they last a long time and are very pleasing to look at. Contact Valley Boys Roofing today and speak with one of our representatives about Omaha roof shingles. You'll always make the right choice when you go with us.  
If you are looking for Omaha Roof Shingles Contractor, please call Valley Boys Roofing at 402-898-7108 or fill out our online request form.