Do You Need Roof Repairs in Omaha, NE?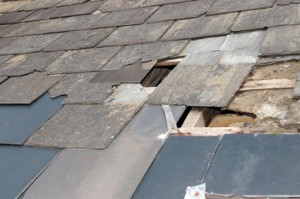 If you're ever in need of Omaha roof repairs, then contact Valley Boys Roofing. Since 2002, we have been assisting the Nebraska community. Valley Boys Roofing is committed to bringing you quality roofing that you'll brag to your friends about. Contact us for more information about how you can benefit from our roof repair service.  
When it comes to your roof, you should always take care of it the way it needs to be. That means calling in roofing experts. Roofing specialists, like the ones you'll find at Valley Boys Roofing, are able to repair leaks and other roof damages. 
Leaks that occur on the roof can be an easy fix if caught immediately. You can always count on the roof repair services of Valley Boys Roofing. A leak can lead to bigger problems such as attic damage which will then spawn mold and mildew. 
There are lots of problems that can result from roof damage. A poor functioning roof will not only result in higher energy bills, but expensive Omaha roof repairs. Let us take care of yours today before it's way too late.
Do you hate throwing money down the drain? You're only damaging your wallet if you're not taking your roof problems seriously. A roof that's in proper working order will lower your energy costs, so if you're paying too much on your heating bills, then contact us before you pay one more.  
All of our roof repairs start out with an inspection. From the inspection, we are able to provide you with a prognosis on your roof. There is lots that an inspection can do for your home. Make the call today and see.
Your roof will start to show signs that it's failing. For example, curling & buckling shingles can result in a roof replacement. Any roof that's older than 20 years will show signs of deterioration. If you have an older roof on your home, contact us. 
A long-lasting roof is one that's well maintained. Your home's exterior depends on a good roof and that's why you need good roofers to tend to it. Stop making excuses why your roof is in bad shape and start  taking back your home.
You're going to love our roof repairs as we take priority in clean-ups and customer service. Good customer service is why we have been in business so long. Our customers keep coming back to us with their roofing problems because they know we can repair them fast & conveniently.  
Don't rely on anyone else to do Omaha roof repairs. Call Valley Boys Roofing today and make your home a lot more enjoyable to look at. You'll save money and lots of grief through our roofing services. Call us today. 
If you would like to learn more about the Roofing Repairs services Valley Boys Roofing offers in Omaha, please call us at 402-898-7108 or fill out our online request form.