Professional Roofing Contractor in Freemont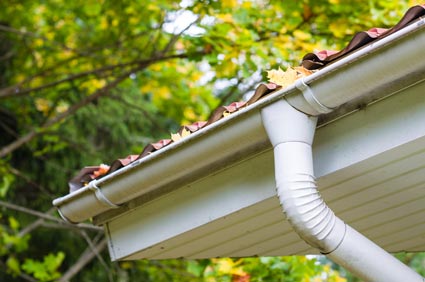 Is your roof in need of a Freemont roofing contractor? When you need roofing done at your convenience, then contact Valley Boys Roofing. For over 10 years, we have been the leading roofers in the Freemont area. Your home is our main priority when you make an appointment with our roofing specialists.  
Freemont Roofing Contractor 
There are lots of things that you need to consider whenever hiring a roofing contractor. For great roofing, you should go with local roofers instead of the big names that you've heard around town. You'll appreciate supporting local roofers a lot more as your home will be treated with respect. 
Your roof will get the attention that it deserves when you go with Valley Boys Roofing. Our roofers never work on more projects than they can handle which means that they focus on the work they do for you. You'll always get quality service when you go with our roofing company.  
Since we're local, you're not paying our roofers for travel and other expenses that other roofing contractors charge. You'll appreciate our customer service  a lot more than you would with a big roofing company. Your Freemont roofing contractor is waiting for you at Valley Boys Roofing. 
Freemont Roof Repairs 
Roof repairs are never a bad idea. If your roof has been damaged in the rash of recent storms lately, then you should take advantage of our repair services. Rain brings in lots of unwanted moisture which starts to break shingles down.
Moist roofing shingles are like a domino-effect. Once one goes down, they all start to go down eventually. Moisture also develops into mildew. A roof covered in mildew is very hard to get off. Some roofs even need replaced due to moisture and mildew build-up. 
Our roofers start with an inspection. A roof inspection allows us to see where problems exist. We then execute the repair from there. Your home is going to function a lot better with a well-maintained roof. Don't forget who can deliver such an impeccable service.   
Freemont Attic insulation
An attic should always be insulated. This provides optimal efficiency throughout your home. The most common type of attic insulation are loose-fill or batt insulation as some call it. This type of insulation is very inexpensive and provides better coverage when installed properly.  
Look to your Freemont contractor at Valley Boys Roofing is you want quality insulation installed in your home. There will be no more complaints about how cold it is in your living room anymore. We'll seal any leaks and also seal off the attic before installation.
See What Our La Vista Customer Are Saying About Us
Valley Boys Roofing is Rated: 5 / 5
based on these 1 happy customer reviews.
---
"I had an idea of what color I wanted the roof to be. Carlos O'Ferral recommended a color I had narrowed down but I doubt I would have picked. Carlos was right. My house now has the look I was going for. My neighbors have told me how great it looks. I tell them that Valley Boys picked it. Thanks to everyone that was involved."
---
---
Recent Articles
Better Understanding Your Freemont Roofing

When it comes to Freemont roofing, that tends to be a topic that makes homeowners nervous. No one wants to think about the possibility of having problems or needing repairs, so instead the more popular stance is to act like an ostrich with its head in the sand. The thing to keep in mind is...

Read More
Disaster Roof Repairs -Prepping For Emergencies

Disasters never happen as a planned event. Here in Omaha, the sheer weight of snowfall can cave in a roof. This type of calamity is never planned for, but as a homeowner you can be somewhat prepared for roof disasters. Every homeowner should have an emergency preparedness plan. Where would you go if the roof...

Read More
If you are looking for a Freemont Roofing Contractor, please call Valley Boys Roofing at 402-898-7108 or fill out our online request form.