Professional La Vista Roofing Contractor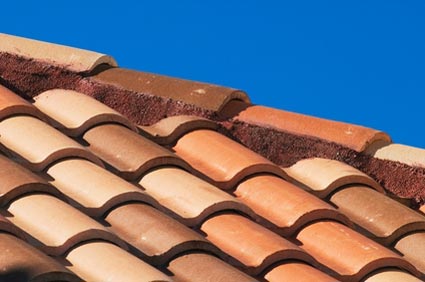 With over 10 plus years of experience in the area, it's no wonder why Valley Boys Roofing have been the ones that the community goes to for a La Vista roofing contractor. From challenging repairs to strenuous installations, we do it all. Call to take advantage of our roofing service and you'll know why we're the best.  
La Vista Roofing Contractor 
Hiring a roofing contractor can be a bit tricky as they all claim they are best at one ting or another. You need to arm yourself with lots of questions and be prepared to put them to the test. If you care about your roof, then you'll care about the quality of contractor that you get. 
Questions to ask a roofing contractor: 
Always ask them about how they take payments- An honest roofing contractor will not ask for anything up front and not be paid until the job is done to 100% complete satisfaction. 
Question them about if they have workman's compensation or not –  mostly all states require their contractors to be licensed, but that doesn't mean they need to have compensation insurance. 
Ask how they will tend to your roof replacement – a lot of times a roofer will just put the new roof over the old one leaving you with those same rotting boars that we re on there before. 
Always ask how they handle safety – If your choice roofers are only coming out with only ladders, then you may be in for trouble as stabilizers and scaffolding is required to get a roofing job done in completion. 
La Vista Roof Repairs  
Your roof faces lots of everyday hazards. These hazards are responsible for roof repairs. You can't stop the sun from shining and you can't stop Mother Nature from snow and ice, but you can always call Valley Boys Roofing for repairs when you need them.  
Reasons why you need a La Vista roofing contractor for roof repairs:  
Sun – Heat can break down roofing materials over time. This creates a roof that's not very functional and always needing repairs. Have your roof seen and get into a routine in order to avoid a costly replacement. 
Wind – Wind can blow your shingles away causing your roof to bald prematurely. Your roof will always be exposed to the elements, but if you notice a missing shingle, then you need to call Valley Boys Roofing. 
Trees – Overgrown trees are nothing more than a hindrance for roofs as trees can damage a roof very easily. You should have the limbs cut down so that there is no threat to your roof.  
Rain & Snow – Ice, rain and snow can put a lot of unnecessary weight onto your roof leaving moisture behind which is the number one killer of roofs. 
 La Vista Attic Insulation 
You can blame your attic for those high heating bills that keep piling up on your countertop, but the only person to blame is yourself. If you've neglected the fact that your attic is responsible for the heat in your home, then it's time to call Valley Boys Roofing. 
The La Vista roofing contractor will make your attic area more bearable while creating a comfortable ambiance in your living room. If you'd like to find out more about our attic ventilation service, then call us for more details.
See What Our La Vista Customer Are Saying About Us
Valley Boys Roofing is Rated: 5 / 5
based on these 1 happy customer reviews.
---
"I was so pleased that the work crew didn't damage my flowers – they were very careful to protect the plants. Carlos did an excellent job of evaluating the needs and talked to the insurance company about venting the roof better – the insurance company approved the additional cost which was good for me."
---
---
Recent Articles
4 Benefits Of A Roof Shield

Most of us don't give much thought to the daily strain our roof is put under, especially during the summer. Most homeowners think that a roof is just made to withstand that kind of punishment year after year, but the truth is, your roof will eventually start to show signs of wear from the brutal...

Read More
If you are looking for a La Vista Roofing Contractor, please call Valley Boys Roofing at 402-898-7108 or fill out our online request form.