Professional Omaha Roofing Contractor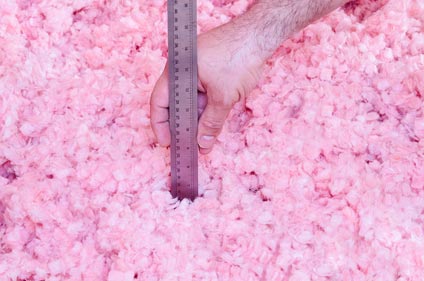 Don't look too far in order to find an Omaha roofing contractor. You'll always get what you're looking for whenever you call on the roofing services of Valley Boys Roofing. For over 10 years now, we have been the roofers to go to for repairs, inspections and replacements. 
Omaha Roofing Contractor 
Why hire a roofing contractor? You need a contractor because they are professionals of the trade. Think about if you had to chose between a medical doctor to perform surgery on you or a guy that you find in an alley way. Who are you going to call on?
A roofing contractor will also get you what you're looking for as far as roofing is concerned. If you have a roof that's in need of repairs, then just pick up your phone and give Valley Boys Roofing a call. It's that simple as we want top make life a lot more convenient for you. 
You'll want to take advantage of our services as we're able to work on all types of roofs that include tile, flat, metal and shingle. Our repair services are there for you to seek whenever you need them. We don't want to see you without a good roof on your home. 
Omaha Roof Repairs 
A patched roof is any roof that has been repaired before and now a lot older. A good roof is one that's newer and free of leaks. We can prevent your roof from falling apart. A failing roof only means that you just haven't had it looked at in a while. If you wan to save money and a lot of headaches, have your roof repaired while it's still standing.
Reasons to have roof repairs done by an Valley Boys Roofing:
Expertise – Roof repairs are best when they are done by a professional with expertise. Only a professional roofer has what you're needing. There are lots of things that can wrong with a roof, and that's why you need us. 
Skill – If you want a roofer that has experience, make sure that they also have the skills that it takes to get what you need done.. You need roof repairs done and you need them done the way that you want them to be. 
Tools  – Roofers have the equipment that's needed to get roof repairs completed. Ladders and tools are only just a few things of what a roofer needs to utilize.  
Reliability – Find a dependable roofer to to do roof repairs on your home. Ask around and make sure that the roofer that you hire has a good reputation in the community.
Omaha Attic insulation 
Have you given much thought to your attic area? Your attic is where all the warm is is stored which makes it unbearable to inhabit any time of the year. You need better insulation if you want to control the temperatures in your home.
Only an Valley Boys Roofing can get you the attic insulation that you need. Give Valley Boys Roofing a try whenever you wan to change the climate in your home. 
See What Our Omaha Customers Are Saying About Us
Valley Boys Roofing is Rated: 5 / 5
based on these 2 happy customer reviews.
---
"I would recommend Valley Boys Roofing to anyone I know who needs a new roof."
---
"I decided to go with Valley Boys, not because you were the cheapest – because you weren't, but because of your advisor, Tyler. He answered my questions, gave me options, and in the end the financing option was what I needed to make my decision."
---
Recent Articles
Tips for Attic Insulation

When it comes to the attic; most homeowners ignore the fact that it even exists. An attic does in fact serve many purposes and needs to be taken care of in order to take care of you and the rest of the home. This is why it's important to have the best whenever it...

Read More
Better Understanding Your Freemont Roofing

When it comes to Freemont roofing, that tends to be a topic that makes homeowners nervous. No one wants to think about the possibility of having problems or needing repairs, so instead the more popular stance is to act like an ostrich with its head in the sand. The thing to keep in mind is...

Read More
If you are looking for a Omaha Roofing Contractor, please call Valley Boys Roofing at 402-898-7108 or fill out our online request form.