Omaha Roof Shields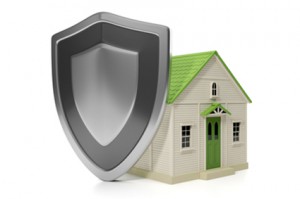 When it's hot outside, everything tends to suffer including your roof. It's almost as if your getting in to a hot car after a long day only to be scolded by touching the door handles. This is always frustrating, so how do you think your roof feels? You need an Omaha Roof Shield. If you need the shield that will help keep the scorching sun off of your roof, then call Valley Boys Roofing.  
Darker color roofs tend to absorb a lot of the sun's UV rays. A dark colored roof can reach as much as 100 degrees hotter than the air outside. This air is filtered throughout your attic and then into the rest of your home making it quite miserable.
There's something out there that will reduce the sun's UV rays from turning your roof into an oven. A Roof Shield will reduce the sun's impact making your home a lot more comfortable to live in. You can easily have a Roof Shield installed on your roof by calling Valley Boys Roofing.
Did you know that an Omaha Roof Shield will help to lower your energy costs by at least 10%? Now that you know that, you should call the roofers that you can trust. You won't even know that the Shield is on your roof as it's naked to the visible eye. Do something about the heat that penetrates your roof.
Substantial temperatures can lead to health problems for you and your family along with problems from Mother Nature. If you want to keep your shingles from becoming brittle and deteriorating, then call Valley Boys Roofing. You're only making matters worse by not calling. Don't cook your shingles. Have them work for you.
Having shingles deteriorate prematurely will only leave you needing a new roof sooner than later. If you want to avoid costly roof repairs, then go with a Roof Shield. You do anything to protect your roof wouldn't you?
Only more trouble arises once the heat makes its way from your attic into your living area. No one wants to be uncomfortable in their homes. Warmer air only forces your AC to run constantly. This will increase the energy bills and throw pollutants into the environment.
If you want a committed roofing contractor that can bring quality work, then go with the roofing services of Valley Boys Roofing. Your Roof Shield is only a phone call away. Don't put it off any longer.
Our roofing specialists are always willing to do whatever it takes in order to provide structural roof for your home. Make the call and receive your Omaha Roof Shield today.
If you would like to learn more about the Roof Shield services Valley Boys Roofing offers in Omaha, please call us at 402-898-7108 or fill out our online request form.