Seeking Metal Roofing in Omaha, NE?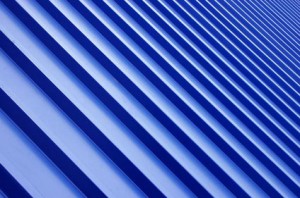 There is something completely unique about Omaha metal roofing. Metal roofs have such a different feel to them, so when you're ready to take the plunge and go with a roof replacement, then chose metal roofing. Metal roofs can change the whole outlook of your home's exterior. Bring more curb appeal to your home by calling Valley Boys Roofing.  
In the roofing realm, there are many brands and styles that are highly desired by homeowners in Omaha. Just take a look at your neighbor's homes and see what they have to offer. There are metal roofs that are inexpensive and there are metal roofs that are very costly. Homeowners like them for different reasons as many are corrosion resistant.   
There are several types of Omaha metal roofing:
Aluminum  metal roofs– Aluminum is a lighter type of metal roofing that's extremely popular. It requires very little maintenance and is resistant to corrosion and rust. Aluminum deflects heat which cuts down on energy usage.
Copper – Copper is a rare and non-abundant metal that looks great as a roof type. If you're seeking a copper roof, then call Valley Boys Roofing. Your home means a lot to you and we want to be the ones to give it all to you.
Galvanized steel – If you're looking for a long-lasting roof type that will give you 60 plus years or more of joy, then you'll want to go with galvanized steel. Just think, your roof will not rust and you'll be free of maintenance costs. 
Tin – Tin is also known as (terne or terneplate). This precious metal is very soft and coated with  lead and tin. A tin roof that's kept up will last up to 50 years or more.  
Having lots of questions, when it comes to your metal roof, is very common. Valley Boys Roofing wold be more than pleased to answer them for you. We want to be your roofing experts to turn to when you need quality roofing done.  
Safety is always a concern for homeowners. There is lots to think about when it comes to your home especially your roof. A safe roof will provide you with a safe and protected environment. Most metal roofs are categorized as non-combustible.  
Throughout the duration of your roof, you can save lots of money by cleansing it yourself. That means gutters and power washing. The good news is  that your metal roof can hold your weight. Metal roofs a re strong enough to withstand lots of pressure. 
Let Valley Boys Roofing be the go-to guys you contact for metal roofing. We have been putting metal roofs on homes in the Nebraska area since 2002. our guys are skilled and insured to install all types of quality roofs. Your roof is always a main priority. 
When you're ready for your Omaha metal roofing, then let us know. If your roof means anything to you, then you'll want to give us a call. 
If you are looking for Omaha Metal Roofing Contractor, please call Valley Boys Roofing at 402-898-7108 or fill out our online request form.