---
Why So Many People Prefer Metal Roofing
---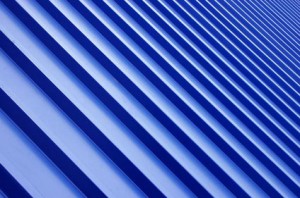 At one time, metal roofing was mainly only used for utilitarian structures on residential property, such as sheds or barns. However, more and more Omaha residents are beginning to realize the benefits that come with using metal even for their home.
Of course, it also helps that metal roofing as come such a long way over time. Gone are the days when color choices were limited and patterns were non-existent. If you are still on the fence about whether or not to use metal for your home, now is the ideal time to find out more about the advantages.
Is Metal Right For You?
One of the first things that you will probably hear about metal roofing is that the initial cost is higher than other roofing materials. While this may be true, it should not discredit all of the benefits that you can expect:
The durability is topnotch, which ties in with the longevity. While you will pay less upfront for asphalt shingles, the lifespan of that type of roof is about 20 years, tops. However, metal roofing can average 50 years, with proper care and maintenance along the way. In some cases this number has been as high as 70 years.
The variety has greatly expanded in recent years. You now have a wide selection of colors and styles to choose from. Simply put, metal roofing no longer has to even look like metal roofing.
Since metal roofing helps make your home more energy-efficient, that means you save money with your monthly operational costs. This is especially true of helping to keep your home cooler in the summer and warmer in the winter.
When you are ready to have a metal roof installed, or just find out more about it, you can call on Valley Boys Roofing. Your roof is the most important part of your structure so make sure that you do not settle for anything less than the best.
---
If you are looking for a contractor, please call 423-870-3615 or complete our online request form.